BLENDTEC Professional 800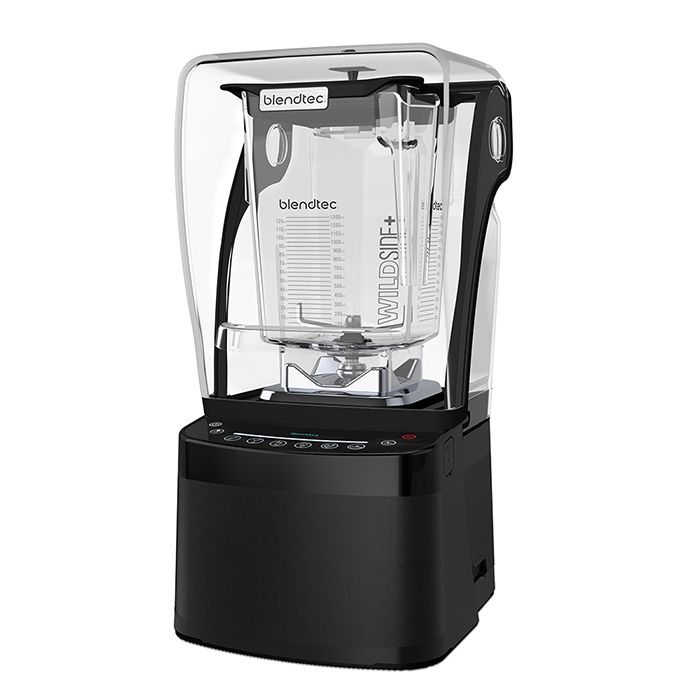 BLENDTEC Professional 800
BLENDTEC Professional 800
Bring the absolute best commercial blender into your kitchen. Operating at the sound level of normal conversation, the Professional 800 is the quietest, most capable blender in the world.
10 Years Warranty
Ultra High Speed Motor (3.8 Peak)
Simple Touch Interface
Wildside Jar (5 Sided)
Durable Safety Blade
Unbreakable Drive Socket
Stealth Technology
One BPA-free jar WildSide+ jar with vented Gripper™ lid
Blending 101 quick-start guide and recipes
The World's Quietest Blender
The Professional 800 boasts the most advanced blending technology ever seen.
Features include:
*3.8 peak horsepower motor
Illuminated, capacitive touch interface
Preprogrammed cycles: Batters, Mixed Drinks, Smoothie, Frozen Treats, Whole Juice, and Hot Soup
11-speed manual touch slider + Pulse
Illuminated display provides feedback, information, and time remaining
Stealth Technology™
The Professional 800 operates at a sound level that won't interrupt. Housed in a sleek, sealed sound enclosure, it features the most advanced proprietary sound dampening and airflow innovations anywhere—proving that industrial-strength power doesn't require industrial-strength noise.
11-Speed Touch Slider + Pulse
For the ultimate precision speed control, the Professional 800 features an 11-speed capacitive touch slider. Users can blend to the perfect consistency simply by sliding a finger up and down the control panel. The pulse button adds a burst of high-speed blending power.
6 Preprogrammed Blend Cycles
Six preprogrammed blend cycles are customized to blend just about any recipe—from green smoothies to margaritas to hot soups—with the touch of an icon.
10 Years Warranty
Ultra High Speed Motor (3.8 Peak)
Simple Touch Interface
Wildside Jar (5 Sided)
Durable Safety Blade
Unbreakable Drive Socket
Stealth Technology